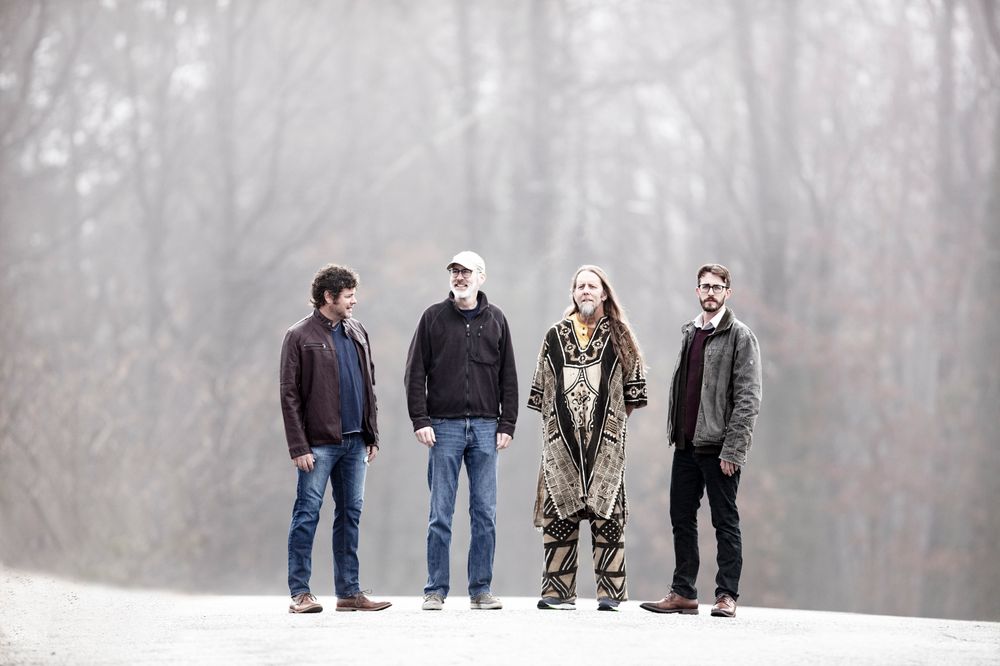 Appalachian born...world influenced. The Banjo Earth Band sounds like a global awakening, but with that banjo twang that can only be found in the southern United States. Powered by the core quartet of Andy Eversole on banjo, Sanders Davis on bass, Sandy Blocker on percussion, and Tim Wray on drums, they are often accompanied by a dynamic array of rambling troubadours, including fiddle master Jesse Ryan Eversole, keyboard wizard Julian Sizemore, and guitar guru Mason Via. Whomever graces the stage with the band that night, rest assured they will bring the energy, philosophy, spirit, and funkiness that they have come to be known for!
The band was originally formed as an addition to Andy Eversole's world music project, Banjo Earth. In this musical adventure, he travels to different countries with the banjo, finding and collaborating with amazing folk musicians in each location. He then records an album with all of his collaborations and films a documentary of the whole journey. So far, Banjo Earth has taken Andy to China, India, Brazil, and most recently Peru. The project has received national media coverage, including such outlets as Rolling Stone, NPR, and PBS. His documentary film, Banjo Earth: India received the Gold Remi Award at Houston's World Fest.
Andy formed the band to bring the music of his travels to the live stages of the world. Now, the Banjo Earth Band has taken on a life of its own, performing not only songs from the travels of Banjo Earth, but from the talents and experiences of all the members of the band. They play a wonderful mix of originals, traditional bluegrass, rock and roll, reggae, and influences from a wide array of world music traditions. Through the power of music, Banjo Earth Band will take you on a journey that you are not soon to forget!