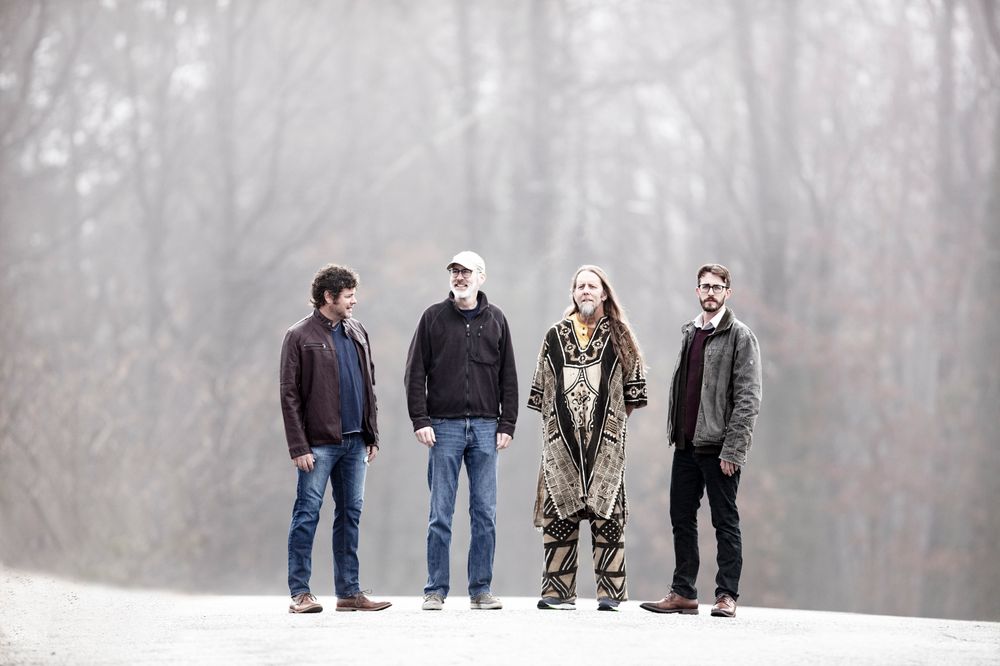 Appalachian born...world influenced. The Banjo Earth Band sounds like a global awakening, but with that banjo twang that can only be found in the southern United States. Powered by the core quartet of Andy Eversole on banjo, Sanders Davis on bass, Sandy Blocker on percussion, and Tim Wray on drums, they are often accompanied by a dynamic array of rambling troubadours, including fiddle master Jesse Ryan Eversole, keyboard wizard Julian Sizemore, and guitar guru Mason Via. Whomever graces the stage with the band that night, rest assured that the Banjo Earth Band will bring the energy, philosophy, spirit, and funkiness that they have come to be known for!
Although the band has been performing for just over one year, they've already been blessed with some incredible opportunities and shows. Performance highlights include a night at the Greensboro Coliseum for the Guilford College Bryan Series, a near sold-out show at the Crown of the Carolina Theater, a main stage set at the Carolina Bible Camp Bluegrass Festival, and numerous lively shows at breweries, celebrations, and parties all across the region. 2021 promises to be even more exciting for the Banjo Earth Band as they continue to craft their sound, and will be releasing a brand new album very soon! 
In addition, founder Andy Eversole's world music project, Banjo Earth, the forebearer of the band, has achieved it's own notoriety as a music & film project. First to China, next to India,  then to Brazil, Andy has explored the planet and its cornucopia of musical sounds. The new Brazil album and documentary are officially out and can be found at https://banjoearth.com. Banjo Earth has been covered so far by such media outlets as Rolling Stone, NPR, UNC-TV, and his documentary film Banjo Earth: India received the Gold Remi Award at Houston's World Fest. The synergistic relationship between Banjo Earth and the band is magical and creates something larger than the sum of its parts.